Insulating my home in White Blossom, Springhurst Louisville KY
As I've mentioned in previous post my wife and I just closed on our new dream home back in April and have been working on making it ours ever since. We have a long list of things to do and one of those things is adding insulation to the attic. During our home inspection we determined that as is the house wasn't very energy friendly and it needed to have some work done to it to make it more efficient. One of the big things was a lack of insulation in the attic. I got up there in measured and in some spots it was only a couple of inches thick. I know at Lowes they say it should be eighteen inches think so I really needed to add some badly.
So I went to Lowes and loaded up a mini van full of spray in insulation 32 packs to be exact and made a second trip to the the insulation blower machine, which can be borrowed for free with a $250 deposit. The machine is basically a cyclinder shaped hopper with a 100 foot hose that attaches to it. Its really simple and really easy to operate.
The next morning the weather was mild so I climbed up in my attic with this hose while my wife and the 13 year old boy across the street stuffed bails of insulation into the machine and I begain blowing. After about three hours I had added about eight to ten inches of insulation to my attic. It really wasn't all that hard to do it was just a messy, dirty, and hot job. Here are some before and after pics: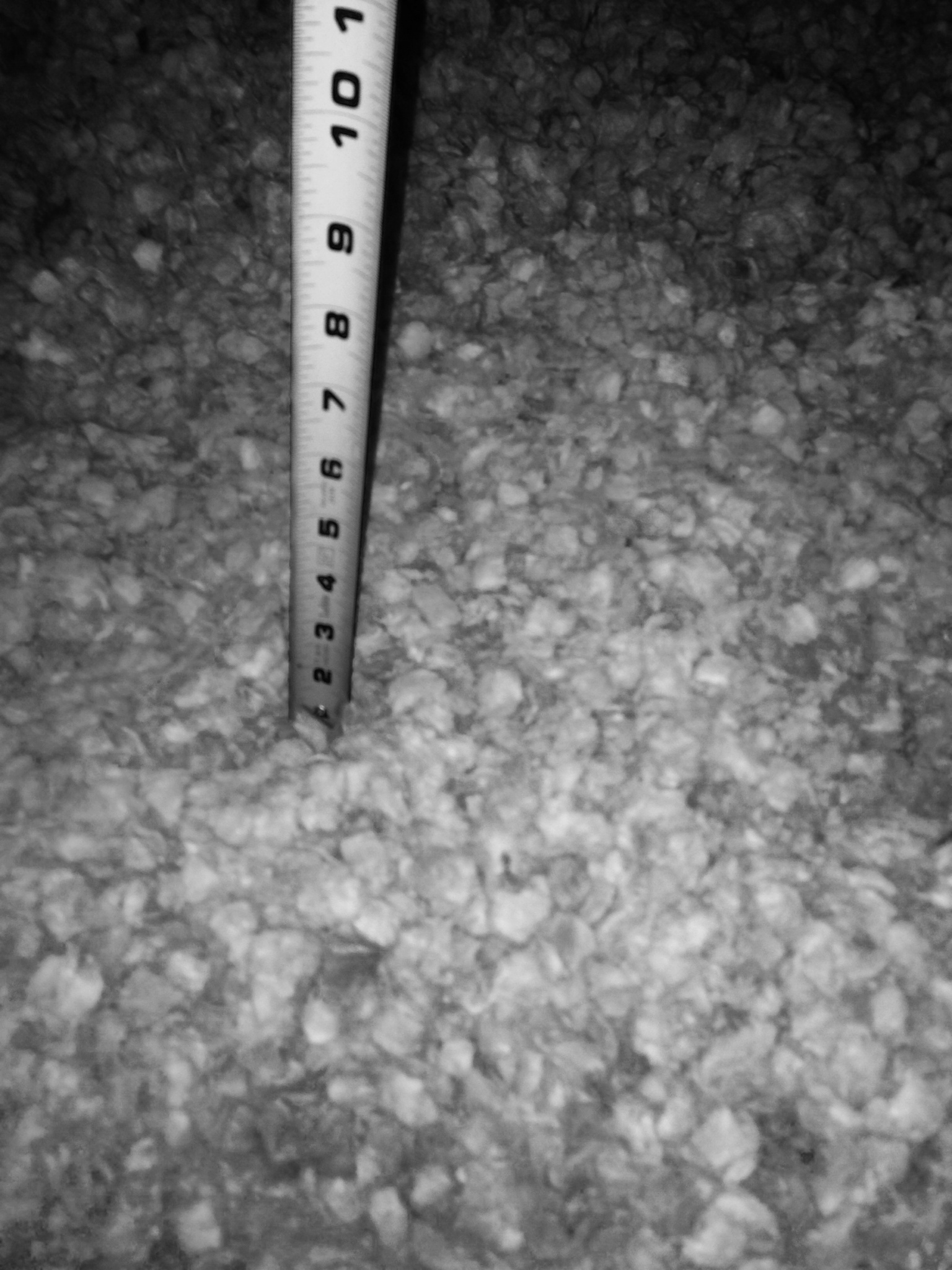 As you can see there is less then two inches of insulation in this spot.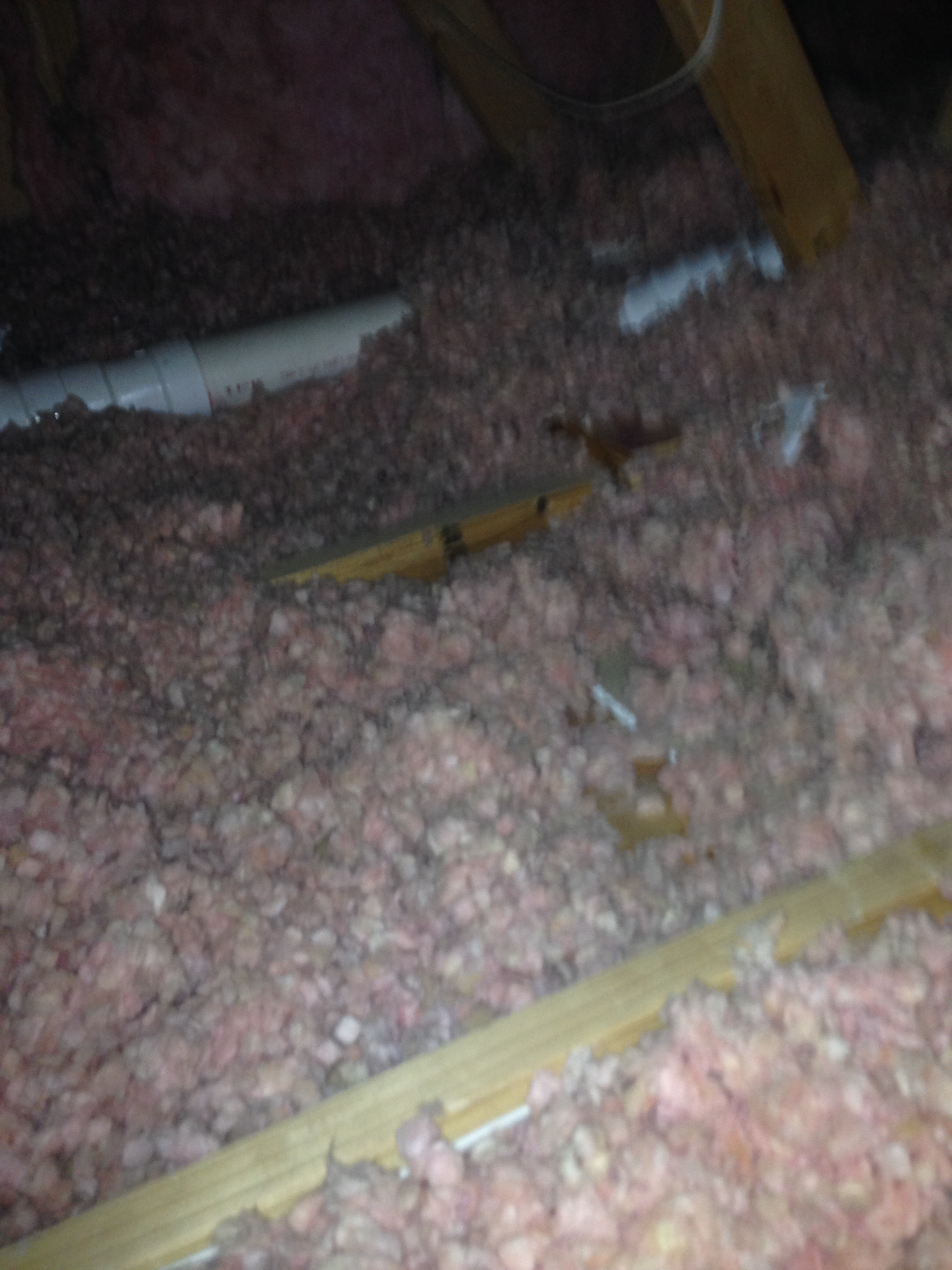 In the picture above you can see the tops of the the 2x4 trusses which means there isn't four inches of insulation in this area. In some spots you can actually see the back side of the ceilings drywall.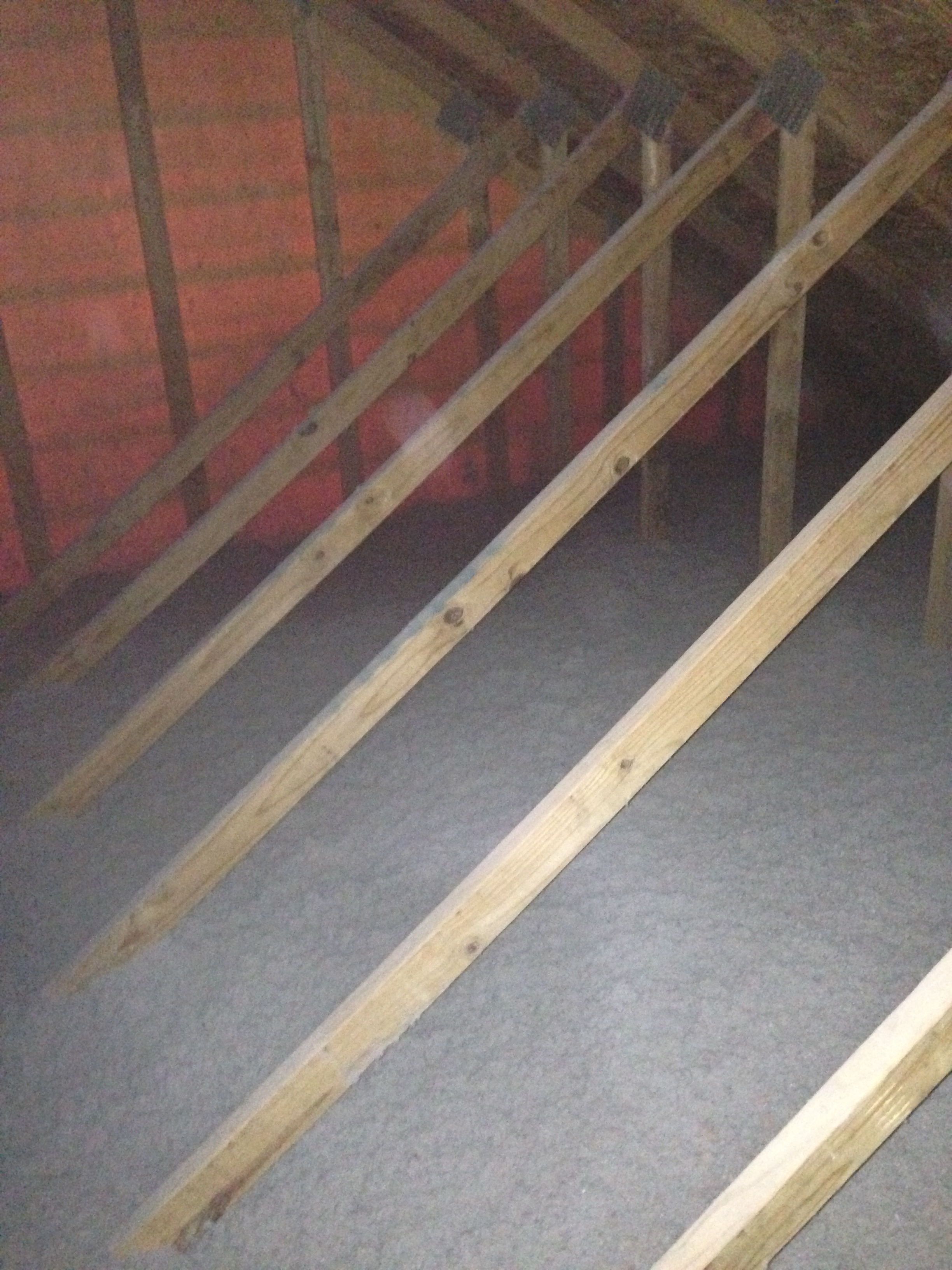 Here is a picture of the attic after I was finished with all the blowing. Its about a foot deep in most places I think I might go back and add another six inches later on.