Your Springhurst Neighborhood Market Review for 2018
Hello Springhurst Residents!
Keep an eye out for the postcard that was mailed out this week with all the 2018 Market Stats.
In case you missed it, here it is again!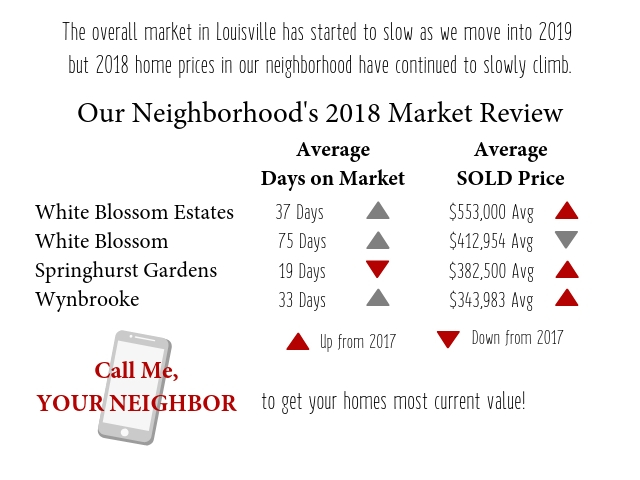 To see ALL the homes for sale in Springhurst go to our Springhurst Page.
If you want to know YOUR home's current value give me a call. I'd love to chat with you about it. (502) 551-9396